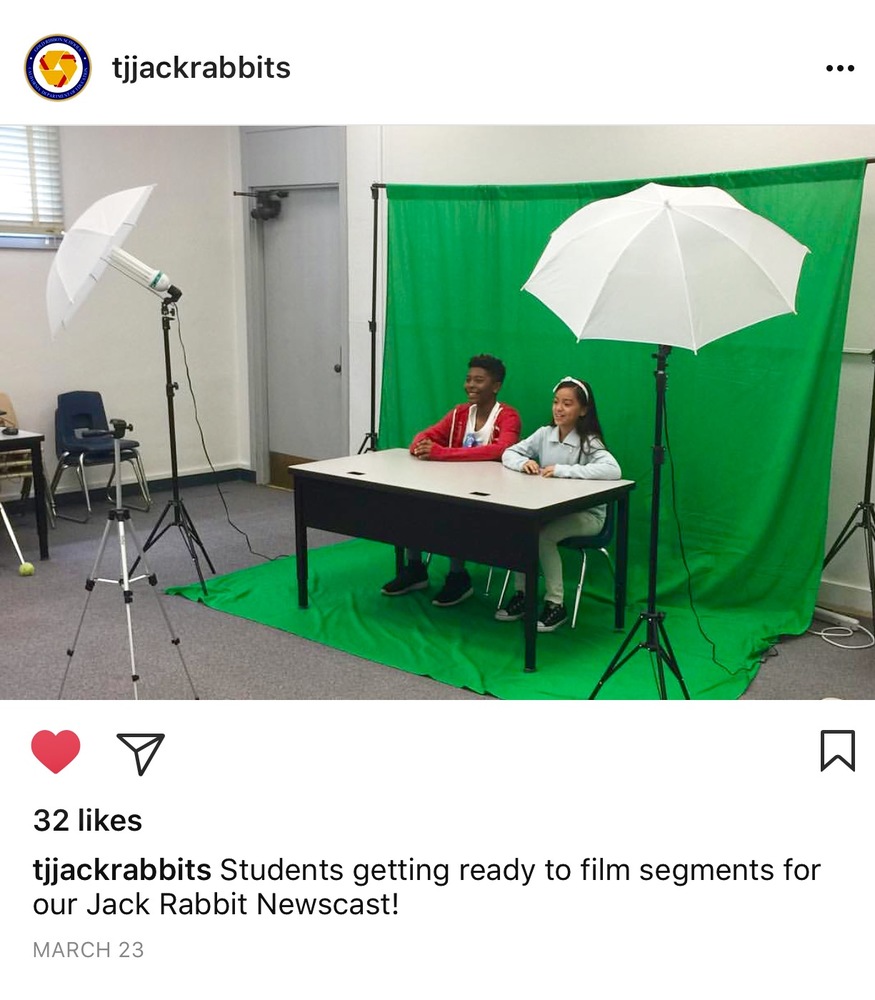 Thomas Jefferson Is Now On Instagram!
Tiffany Dominguez
Thursday, April 20 2017
We here at Thomas Jefferson are continually looking for new and exciting ways in which we can connect with the community and recognize the hard work and accomplishments of students and staff. As a result of this effort, Jefferson can now be found on Instagram! In just one month our school has gained over 130 followers, and those that follow us have expressed their excitement at being able to get a glimpse into the typical day of a Jackrabbit student. Our Instagram feed showcases the various learning activities that are taking place in classrooms, exciting campus events, and so much more! This use of Instagram to highlight all the wonderful things happening at our school is just one more way in which we are incorporating technology here at TJ and doing all we can to provide students and families with a Standard of Excellence - Nothing Less!